Dr Jeffrey Brennan, Neurosurgeon
Dr Jeffrey Brennan is an Australian and overseas fellowship-trained Neurosurgeon with a subspecialty interest in brain tumours, pituitary tumours, surgically treatable back conditions and degenerative spine conditions that affect the lumbar spine and cervical spine.
Dr Brennan completed his Bachelor of Science in Anatomy and Physiology at the University of New South Wales in 1988. He then went on to complete his Bachelor of Medicine and Bachelor of Surgery with honours in 1991, where he was awarded the University Medal in Medicine. Dr Brennan underwent his residency years at Royal North Shore, St Vincent's, Royal Prince Alfred (RPA), and the Children's Hospitals in Sydney before being awarded Fellowship of the Royal Australasian College of Surgeons (FRACS) in Neurosurgery in 1999.
To further advance his clinical expertise, Dr Brennan undertook a fellowship in spinal disorders, neurotrauma and cerebrovascular neurosurgery in Canada at the University of Toronto before returning to Australia.  Dr Brennan is currently the Head of the Department of Neurosurgery at RPA and has his main consulting rooms nearby at The Chancellory in Missenden Road.
In addition to Dr Brennan's strong focus on better patient outcomes, he remains heavily involved in the education and training of junior neurosurgeons as Supervisor of Advanced Training at RPA hospital and now also serves as an Examiner with the Royal Australasian College of Surgeons (RACS) Court of Examiners in Neurosurgery. He has contributed to Neurosurgery Curriculum sub-committees to help frame the structure of neurosurgical training, participated in College Censor in Chief review committees, and served as a Board member for the Neurosurgical Society of Australasia.
Dr Brennan has a strong commitment to providing, maintaining, and developing the most up to date treatment modalities for his patients by regularly attending workshops and conferences both nationally and internationally.
He remains involved with national and international professional associations, which include the Australian Medical Association, the Neurosurgical Society of Australasia, the Congress of Neurological Surgeons, the North American Spine Society, and the Royal Australasian College of Surgeons.
Dr Brennan has a patient-centric approach and ensures time is taken during consultation to discuss all aspects of their condition and possible treatment options.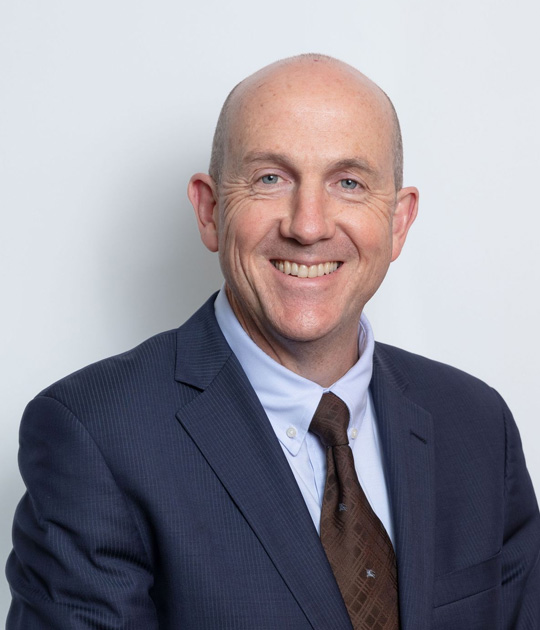 For the convenience of his regional patients, Dr Brennan also provides consulting services at Nowra and Orange.